Stories of success are everywhere, hoping to inspire us. But they so often leave us feeling inadequate. In contrast, failure is commonplace. We fail at diets, marriages, jobs, parenting, and so much more. Yet from failure can come growth, insight, happiness and success, since it is through risk-taking and trial and error that we are able to innovate and grow.
Despite this, we rarely talk about failure since it has become synonymous with defeat. We seldom hear about the disappointments, and challenges people face on the road to success.
The Other F Word is on a mission to shift our culture's one-sided conversation to include failure. In weekly discussions, we talk to all walks of people who are unafraid to share their stories of struggle and vulnerability. Our goal is to create a change in our cultural by carving out a space for honest dialog that doesn't just address failure, but normalizes it.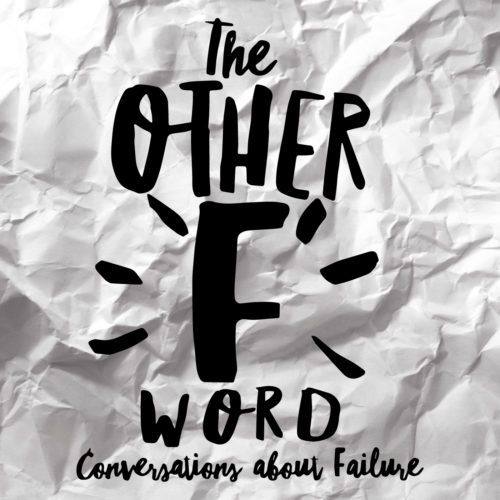 Check out our episodes below or listen to us on iTunes at https://itunes.apple.com/us/podcast/other-f-word-conversations/id1168205486?mt=2